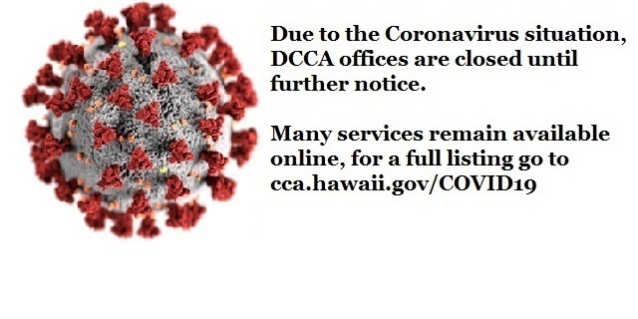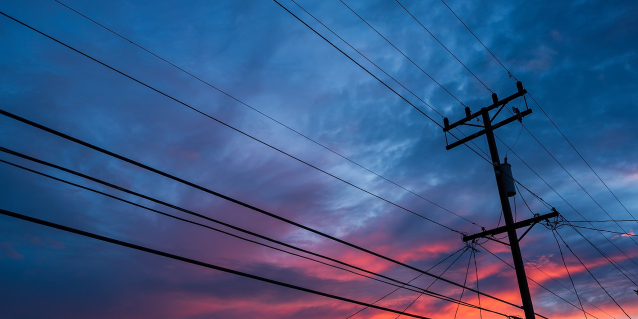 Due to COVID-19 and for the health and safety of consumers, the Department of Commerce and Consumer Affairs offices will be closed to the public through Thursday, April 30th or until further notice.
During this period of office closure, no walk-in services will be available and the public is strongly encouraged to use our online services. For a full listing of online services go to http://cca.hawaii.gov/covid19.
During this period, the Consumer Advocate will be receiving documents submitted by any party, participant, or member of the public having business with the Consumer Advocate by e-mail. Please serve documents, in legible and searchable PDF format, or in native format when appropriate (e.g., Microsoft Word, Microsoft Excel), to the Consumer Advocate at the following e-mail addresses: [email protected] and [email protected].
Aloha from DCA!  The Division of Consumer Advocacy (DCA) protects and advances the interests of Hawaii's consumers of regulated public utilities and transportation services.  For more information about the Division and the work we do please read through an overview of services that we provide to the public.You can subscribe to the DCA's newsletter electronically by clicking here. We also welcome your feedback and story ideas for future issues of Consumer Spotlight.  Just send an email to [email protected].
Keeping You Up to Date
We are always adding new content and information to our site to keep you better informed.  So check us out often as we continue our efforts to bring you a site filled with up to date utility information that you can use.
WHAT'S NEW, HOT TOPICS & IMPORTANT DOCKETS
---
For notices and events prior to 2015, please visit our Archived Notices and Events page.