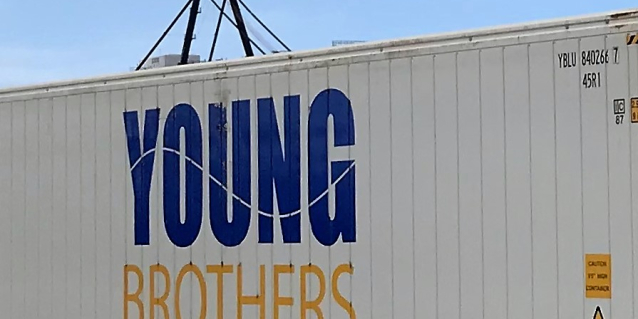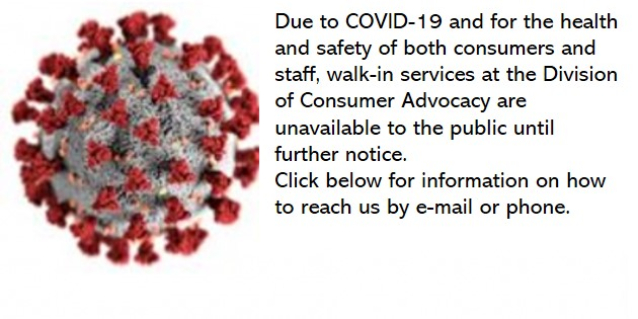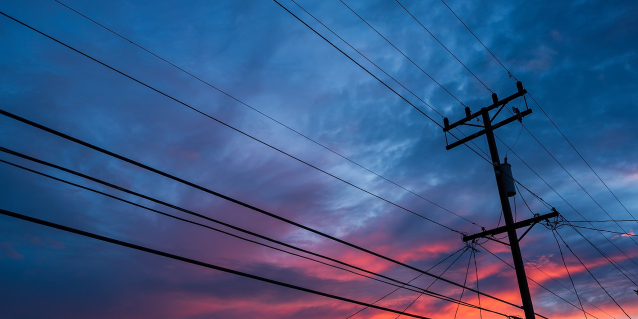 Due to COVID-19 and for the health and safety of both consumers and staff, walk-in services at the Division of Consumer Advocacy (DCA) are unavailable to the public until further notice.
During this period, DCA staff continue to telework and remain available during normal work hours (7:45 a.m. to 4:30 p.m., Monday to Friday) to meet the needs of the public over the phone and online. 
Until the Public Utilities Commission modifies the current filing procedures to require hard copies, please continue sending legible and searchable electronic files in PDF format, or in native format (e.g., Microsoft Word, Microsoft Excel, etc.) to DCA at the following e-mail addresses: [email protected] and [email protected]. To reach DCA by phone, please call (808) 586-2800.
COVID-19 Consumer Updates
Order No. 37189 extends the suspension of termination or disconnection of PUC-regulated electricity, gas, telecommunications, water and wastewater utility services through July 31, 2020.
Young Brothers, LLC's Emergency Request to Change its Sailing Schedules (Tariff Transmittal 20-0003).
Emergency Investigative Proceeding Regarding Young Brothers, LLC's Financial Condition (Docket No. 2020-0084).
State of Hawaii Public Utilities Commission COVID-19 page.
For more information about changes in utility policies due to the COVID-19 emergency, utility contact information, and services being offered during this time, see COVID-19 Updates for Utility Consumers. 
Aloha from DCA!  The Division of Consumer Advocacy (DCA) protects and advances the interests of Hawaii's consumers of regulated public utilities and transportation services.  For more information about the Division and the work we do please read through an overview of services that we provide to the public.You can subscribe to the DCA's newsletter electronically by clicking here. We also welcome your feedback and story ideas for future issues of Consumer Spotlight.  Just send an email to [email protected].
Keeping You Up to Date
We are always adding new content and information to our site to keep you better informed.  So check us out often as we continue our efforts to bring you a site filled with up to date utility information that you can use.
WHAT'S NEW, HOT TOPICS & IMPORTANT DOCKETS
---
For notices and events prior to 2015, please visit our Archived Notices and Events page.