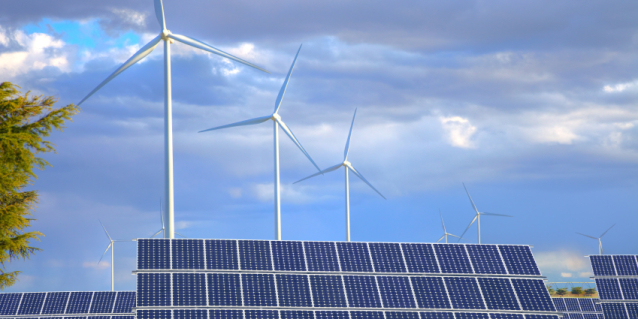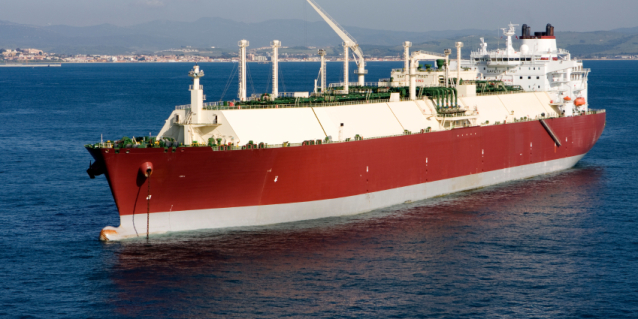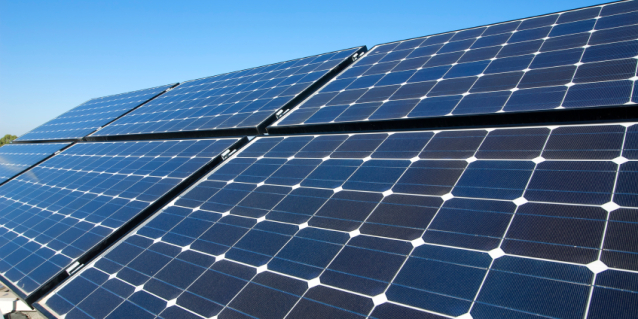 Aloha from DCA!  The Division of Consumer Advocacy (DCA) protects and advances the interests of Hawaii's consumers of regulated public utilities and transportation services.  For more information about the Division and the work we do please read through an overview of services that we provide to the public.
The Division of Consumer Advocacy has launched its Facebook page! Please "Like" us on Facebook!
You can subscribe to the DCA's newsletter electronically by emailing "Newsletter – Subscribe" to dca@dcca.hawaii.gov. We also welcome your feedback and story ideas for future issues of Consumer Spotlight.  Just send an email to the same address.
WHAT'S NEW, HOT TOPICS & IMPORTANT DOCKETS
4/2/2015
Hawaii Energy is providing qualifying residents with a limited amount of free energy saving kits. For more information and to apply for one, visit: www.hawaiienergy.com/kits
---
4/1/2015
The Public Utilities Commission issued a series of orders yesterday regarding distributed energy resource ("DER") policies and decoupling.
Read Order No. 32735 regarding the Commission's investigation into existing decoupling mechanisms (Docket No. 2013-0141) here.
Read Decision and Order No. 32736 regarding Hawaiian Electric's request to modify Tariff Rule 14H, Interconnection of Distributed Generating Facilities Operating in Parallel with the Companies' Electric System (Docket No. 2014-0130) here.
Read Order No. 32737 regarding the Commission's statement of issues in its investigation into distributed energy resource ("DER") policies (Docket No. 2014-0192) here.
---
3/30/2015
Hawaii Energy is alerting consumers about a possible phone scam. An unauthorized person reportedly posed as a Hawaii Energy representative and requested financial information from the potential victim to claim a prize. Hawaii Energy does not ask consumers for financial information. For more information, visit Hawaii Energy's website.
---
3/3/2015
The Public Utilities Commission issued an order putting forth an initial statement of issues regarding the proposed merger between Hawaiian Electric Company and NextEra Energy. Inc. Parties may propose additions and/or modifications to the list of issues within 20 days. Read Order No. 32695 here.
---
2/26/2015
On February 27, Public Utilities Commission Chair Randy Iwase and Hawaiian Electric Company President and CEO Alan Oshima signed an agreement regarding the interconnection of residential rooftop photovoltaic ("PV") systems. Read a copy of the letter here
---
1/29/2015
The Hawaiian Electric Companies and NextEra filed their merger application with the Public Utilities Commission (PUC) today. To view a public copy of the application click here.
You should also be able to review the application and other related public documents through the PUC's Document Management System. Search under docket no. 2015-0022.
---
11/12/2014
The Public Utilities Commission will be holding a public hearing related to Hawaiian Electric's application to construct a 46 kV overhead sub-transmission line and relocate a section of an existing 46 kV overhead sub-transmission line in the D.R. Horton's Makakilo C&D Ph.2 residential development. The hearing will be held on Wednesday, December 3, 2014 at 6:00 p.m. in the Makakilo Elementary School Cafeteria.
For more information, about this project and the public hearing, please go to Docket No. 2014-0027 using the PUC's Docket Quick Link.
---
9/19/2014
The Public Utilities Commission is inviting public comment on the Hawaiian Electric Companies' Power Supply Improvement Plans and Distributed Generation Interconnection Plan that were filed on August 26, 2014. Comments will be accepted through October 6, 2014. For more information, click here to read the announcement posted on the PUC's website.
---
9/10/2014
There will be an informational legislative briefing regarding the impacts of Hawaiian Electric's interconnection policy and plans for distributed generation on Friday, September 19 at 1 p.m. Presenters include Hawaiian Electric Company, Hawaii Solar Energy Association, Hawaii PV Coalition, and The Alliance for Solar Choice. No public testimony will be accepted. For more information, please see this hearing notice.
---
8/27/2014
Hawaiian Electric submitted its action plans to achieve the State's energy goals to the Hawaii Public Utilities Commission (PUC) yesterday. The PUC ordered Hawaiian Electric four months ago to develop and implement major improvement action plans with a deadline date of August 26, 2014.
Visit the PUC's website through this link to read electronic copies of the action plans.
---
8/22/2014
Hawaii Electric Light Company has been informed of scams targeting Hawaii Island customers in the wake of Tropical Storm Iselle.  HELCO reminds customers that it will not contact them to request personal information.  For more information, please read HELCO's Press Release.
---
8/7/2014
The Public Utilities Commission is inviting public comment on the Integrated Demand Response Portfolio Plan filed by Hawaiian Electric. The deadline for file public comments is September 8, 2014. The PUC is seeking comment on whether the IDRPP as proposed will provide these benefits to customers, and/or what could be done to improve the IDRPP. For more details, visit the PUC's IDRPP News Release Page.
---
6/3/2014
Hawaii offices began accepting applications today for customers needing financial assistance paying their electric or gas bill through the Low Income Home Energy Assistance Program (LIHEAP).
Interested applicants will need their most recent utility bill, proof of residence, Social Security Numbers for all household members, valid identification, and proof of gross income and assets.
Applications in Hawaii are typically accepted only in the month of June so contact the nearest office as soon as possible.
For more information visit the following websites:
Oahu:  http://www.hcapweb.org/low-income-home-energy-assistance-program-liheap/
Kauai:  http://www.keoinc.org/index.php?option=com_content&view=article&id=1:emergency-electric-assistance-program
Maui County:  http://www.meoinc.org/content/5320d6a0050b2/LIHEAP.html
Hawaii Island:  https://www.facebook.com/events/1410557262564502/
---
6/2/2014
The US Environmental Protection Agency (EPA) proposed a Clean Power Plan to reduce carbon pollution from new and existing power plants today. To find out more, including how to provide comments on the proposal, visit the EPA's Carbon Pollution Standards page.
---
4/29/2014
The PUC announced four major decision and orders regarding integrated resource planning, reliability standards, demand side management programs, and MECO's system improvement and curtailment reduction plan. For more on the rulings and the dockets involved, go to the PUC News Releases.
---
4/16/2014
The U.S. Department of Energy is holding eight public hearings at various locations throughout Hawai'i on the Hawai'i Clean Energy Draft Programmatic Environmental Impact Statement (PEIS) between May 12 and May 22, 2014. Each hearing will begin at 5:00 p.m. with an open house, followed by a 15 minute presentation, and the opportunity for oral comments. To find out more about the Hawaii Clean Energy PEIS, download the draft PEIS, and learn how to get involved, go to the Hawai'i Clean Energy PEIS Website.
---
3/11/2014
Hawaiian Electric Co. will be installing "smart meters" in six neighborhoods on Oahu as part of a test of its smart-grid progam. The smart meters will replace existing meters at no charge. To read more about this test program, the neighborhoods involved, and the installation schedule, see Hawaiian Electric's Smart Grid and Smart Meter Page.
---
3/10/2014
Mark your calendars! Dean Nishina of the Division of Consumer Advocacy will be speaking at WiRE's March 19 session on "Curtailment – Why are we spilling renewables and how is it getting better through collaboration?"
---
3/5/2014
Click the link to read the DCCA's March 2014 Ho'omalu article, Shedding a Light on Saving Energy.
---
2/26/2014
Hawaiian Electric states that, "[a]s of February 26, 2014, single-phase projects 10 kW or smaller on circuits with less than or equal to 120 percent of daytime minimum load (DML) (up from 100 percent) will NOT require an IRS. (Daytime minimum load refers to electricity demand from 9 a.m. to 5 p.m.)".
---
For prior notices and events, please visit our Archived Notices and Events page.