Electric Services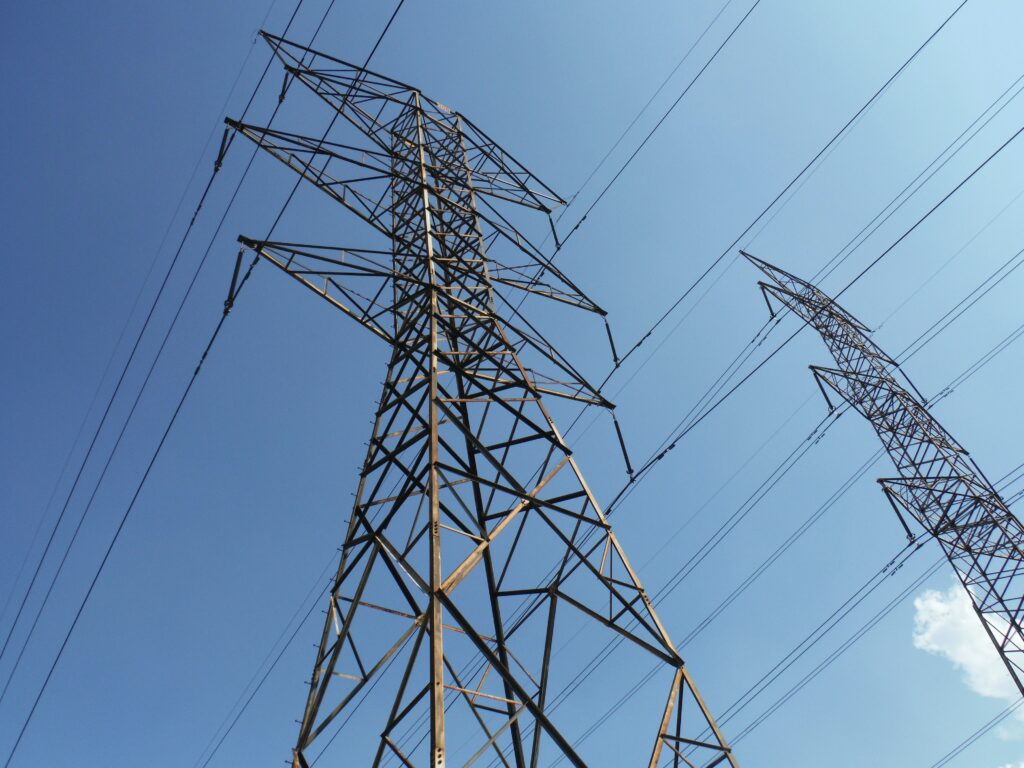 There is currently one provider of electric services on each island that supplies power to homes and businesses.
There are a number of different factors that go into making sure power goes where it is needed. This section of our site has been designed to help you learn more about how this is done and includes tips on taking control of your energy use.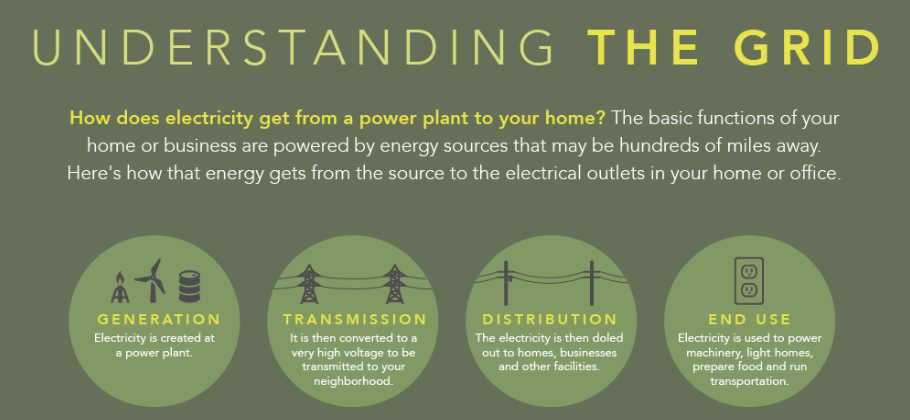 Understanding the Grid
How does electricity get from the power plant to your home? Click here for an infographic that can help you understand how electricity is generated, transmitted and distributed for use in our homes.
How are Electric Services Regulated?
The Division of Consumer Advocacy (DCA) works with the Public Utilities Commission (PUC) and electric companies in an attempt to ensure that this necessary service is available at reasonable and affordable prices. As much as possible, we try to balance a number of factors, each of which are important, but sometimes not necessarily compatible. For instance, intuitively, everybody probably wants energy that's "green", which means energy generated by means friendly to the environment, such as photovoltaics (solar power converted into electricity). However, some of these technologies are expensive or have other characteristics that may prevent widespread adoption of these technologies. We do our best to balance these interests and, hopefully, represent the ratepayers adequately.
Regulated Electric Companies
These companies currently provide electric utility services in Hawaii. Clicking on them will take you to that companies homepage.
Your Electric Bill
You must pay your electric bill in a timely fashion in order to receive continuous electric service. The basic form of your electric bill will contain common elements regardless of which company provides your electric service. See a sample bill from Hawaiian Electric below.
Having a solid understanding of the items on your bill can be an important first step to becoming an empowered energy consumer.
File a Damage Claim
If you believe your sensitive electronic equipment has been damaged as a result of a power outage, you can file a claim with HECO or KIUC. The claim is to be filed within 30 days of the power outage. Please note, the company will not be liable for any loss caused by accident, storm, fire, strikes, riots, war or any cause not within the company's control through the exercise of reasonable diligence and care. If it is determined that the damage to your equipment was caused by something within the company's control, you will receive compensation. For details or to file a claim, please refer to the information at https://www.hawaiianelectric.com/safety-and-outages/power-outages/file-a-damage-claim and https://www.kiuc.coop/form/damage-claim.
LIHEAP: Low Income Home Energy Assistance Program
LIHEAP provides assistance to eligible households to offset the rising costs of home energy. The U.S. Department of Health and Human Services administers the program nationally, and distributes Federal monies among state and other grantees.
Saving Energy
For great tips on how to cut back on energy use and lower those electric bills click here.
If you are a renter view these tips to save energy while renting.
Going Solar?
To learn more about purchasing and installing PV systems, view some consumer tips here first, and also read RICO's Going Solar brochure.