State Broadband Deployment Resources
Permitting Laws and Guide
State laws:
Project permitting guide with general state, county, and federal permit information:
Strategic Plan
Hawaii Broadband Strategic Plan (October 2020 Ed.) – Issued by the Dept. of Business Economic Development & Tourism.
Resource Reports
Rural Communications Technology Comparison Report – Wireless Technologies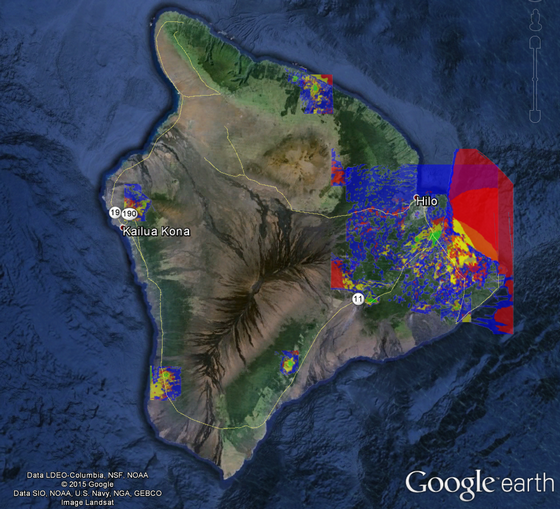 This report results from a joint project of DCCA and the County of Hawaii, Department of Information Technology, to examine the potential use of several wireless technologies to extend broadband service to rural areas on Hawaii Island where wireline internet connectivity is not available. It is intended to serve as resource for potential providers and other stakeholders looking at ways to address internet service gaps in similarly situated, unserved areas on Hawaii Island and across the State.
The Report provides: (1) an overview comparison of three wireless technologies; (2) computer coverage predictions for these technologies from eight base station locations on Hawaii Island, which were selected because the surrounding areas presented different terrain challenges and tree densities; and (3) engineering test data for two of the wireless technologies, which shows the actual performance of these technologies both in terms of the strength of the technology link and the end user experience.
Please feel free to contact the DCCA Cable Television Division with any questions regarding this project and Report.