TEXT-TO-911 SERVICE LAUNCHES IN HAWAII
Posted on Oct 14, 2016 in Hot Topics
Gov. David Ige announced the launch of text-to-911, an enhanced 911 service that allows residents to report an emergency as a text message.
The full news release from the Governor's Office can be read here. For more information about text-to-911, visit the website: hawaiitextto911.com.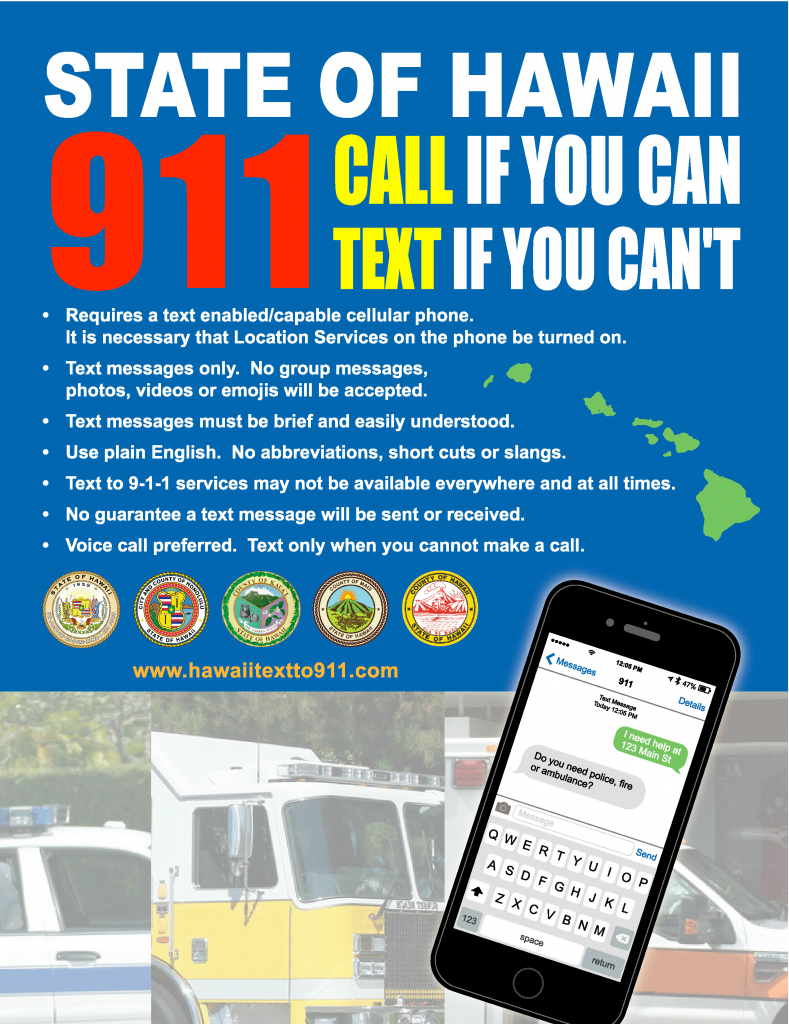 The Consumer Advocate is a board member of the E911 Board. For a list of all its members, you can view it here.
Smart911
Sign up for Smart911, a free service to give 911 valuable information about yourself that will be immediately available when calling for emergency service.
Click on this flyer for more information.