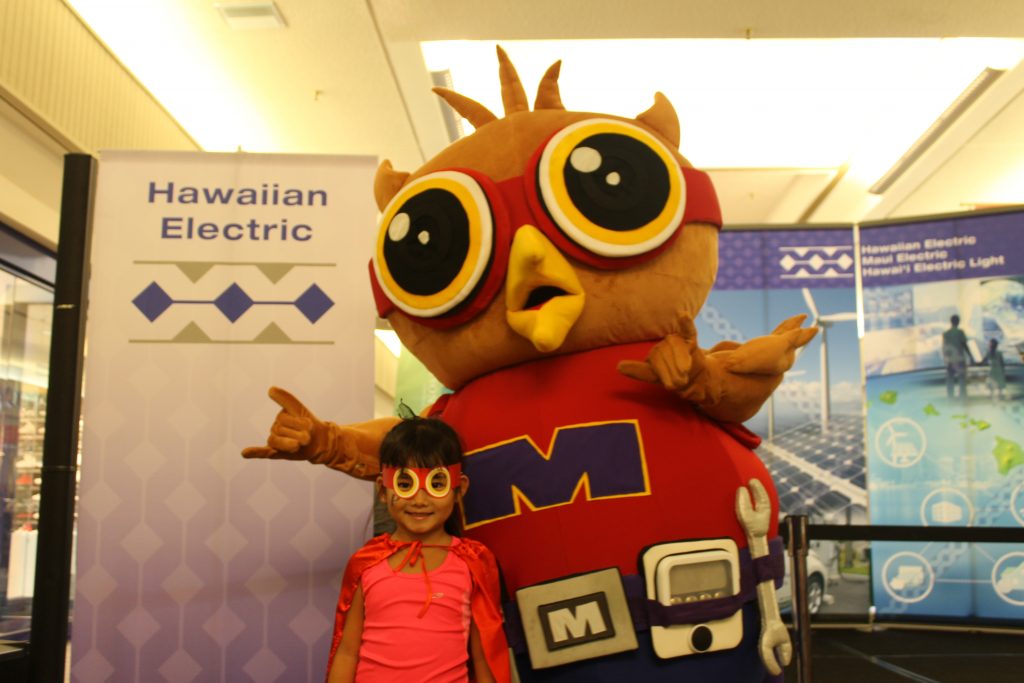 When: Saturday, October 6, 2018; 10 a.m. to 3 p.m.
Where: Kahala Mall, near Macy's
Why: The family-friendly event is a kick-off for Energy Action Month in October to raise awareness of energy use, encourage energy-saving actions and promote conservation. Learn how Hawaiian Electric is using technology and innovation to help our communities be cleaner, more efficient, more sustainable and resilient working together with our community partners, government agencies, businesses and organizations. Check our progress, get inspired and find out how every action – big and small – contributes to the success of Hawaiʻi as a clean energy leader.
Featuring: Na Hōkū Hanohano award winning husband-wife duo Kupaoa; keiki hula performance by Hālau Nā Pualei O Likolehua; special performance by Sub-Zero Science with Professor Luca; energy-related booths, games and prizes; an electric vehicle display; photo-taking with Maka, The Super Energy Saver, and at the Hawaiian Electric photo booth; vendor booths; and much more!
Sponsors: Hawaiian Electric Company; City and County of Honolulu Office of Climate Change, Sustainability and Resiliency and The Nature Conservancy; and Kahala Mall
Audiences:  All ages
Cost: Free
Contact: For more information, call 543-7511 or visit www.hawaiianelectric.com/cleanenergyfair.