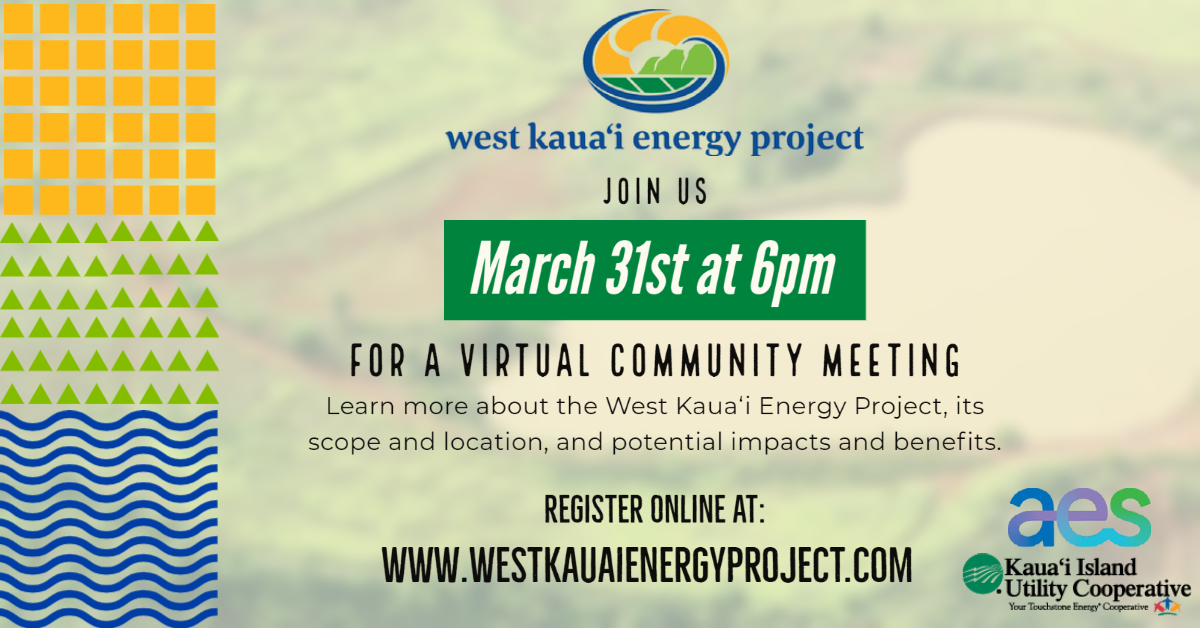 Members of the public are encouraged to participate in an informational virtual community meeting to learn about the West Kauaʻi Energy Project; an innovative pumped-storage hydro and irrigation project coupled with solar and battery storage being undertaken by KIUC and its renewable energy partner, AES.
The meeting will be held on Wednesday, March 31 starting at 6:00 pm via Zoom. Attendees can register to participate at www.westkauaienergyproject.com.
The focus of the virtual meeting will be an overview of the project and the environmental review process, including studies that will be submitted as a draft environmental assessment to the Department of Land and Natural Resources later this spring. KIUC's consultant, SSFM, will facilitate the event, during which public questions and input will be taken prior to the draft environmental assessment publication and public comment period. The community will also have the opportunity to comment on the project via the website listed above.
For individuals unable to participate in the meeting, a recording will be shown on Hōʻike Community Television and will be available on the project website.