DCCA HOSTS 10TH ANNUAL FINANCIAL LITERACY FAIR IN DOWNTOWN HONOLULU
Posted on Mar 22, 2016 in News Releases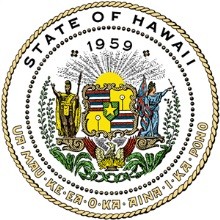 DEPARTMENT OF COMMERCE AND CONSUMER AFFAIRS
DAVID Y. IGE
GOVERNOR
CATHERINE P. AWAKUNI COLÓN
DIRECTOR
TY Y. NOHARA
SECURITIES COMMISSIONER
FOR IMMEDIATE RELEASE
March 22, 2016
State Hosts 10th Annual Financial Literacy Fair in Downtown Honolulu
HONOLULU – The Department of Commerce and Consumer Affairs (DCCA) will celebrate the 10th anniversary of its Annual Financial Literacy Fair on Friday, April 1, 2016 from 10 a.m. to 1 p.m. in Tamarind Park, Bishop Square in Downtown, Honolulu.
As part of Financial Literacy Month in April, the DCCA's Office of the Securities Commissioner is hosting an exhibitor's fair to provide free financial literacy information to the general public. The event will feature various nonprofit organizations and government agencies who will provide materials on managing wealth, home ownership preparation, dealing with credit, planning for retirement, filing taxes and avoiding being a victim of financial fraud.
"Our exhibitors have a lot of great information to share and we are proud to host this event as a way to connect the public to DCCA and our community partners, who provide these valuable services," said Hawaii Securities Commissioner Ty Nohara.
In addition to the Office of the Securities Commissioner's Investor Education Program, other exhibitors include:
AARP
Better Business Bureau of Hawaii
Department of Commerce and Consumer Affairs:

Business Action Center
Division of Consumer Advocacy
Consumer Education
Division of Financial Institutions
Insurance Division
LifeSmarts Hawaii Program

Department of the Attorney General – Crime Prevention and Justice Assistance Division
Department of Heath Executive Office on Aging

Sage PLUS Program (Hawaii SHIP)
Senior Medicare Patrol (SMP)

Hawaii HomeOwnership Center
Hawaii State Public Library System
Hawaiian Community Assets
Internal Revenue Service/Taxpayer Advocate Service
Office of Hawaiian Affairs
USDA Rural Development
United States Postal Service
# # #
Media Contact:
William Nhieu
Communications Officer
Department of Commerce and Consumer Affairs
Email: [email protected]
Office: (808) 586-7582