RELEASE: Universal Property & Casualty to Exit Hawaii Insurance Market
Posted on Jul 27, 2023 in News Releases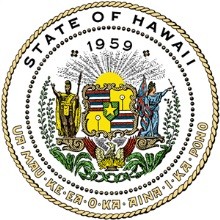 DEPARTMENT OF COMMERCE AND CONSUMER AFFAIRS
KA ʻOIHANA PILI KĀLEPA
JOSH GREEN, M.D.
GOVERNOR KIAʻĀINA
NADINE Y. ANDO
DIRECTOR KA LUNA HOʻOKELE
GORDON I. ITO
INSURANCE COMMISSIONER
FOR IMMEDIATE RELEASE
July 27, 2023
Universal Property & Casualty to Exit Hawaii Insurance Market
HONOLULU — Universal Property & Casualty (UPC) has announced its intent to depart the homeowners, condominium, and renters insurance market in Hawai'i. The carrier gave notice of their intent to withdraw as required by Hawai'i state law and will withdraw from the market over a 13-month period, with the last policies to be effective August 31, 2024. Non-renewal will begin with policies having anniversary dates on or after September 1, 2023.
Homeowner policies underwritten by UPC are being non-renewed statewide with the greatest concentration of policyholders on Hawai'i Island. About 1,500 policies will be affected and some homeowners have started receiving non-renewal notices.
The Hawai'i Insurance Division encourages homeowners to talk to their agent to identify insurance coverage options in their area.  If homeowners are unable to obtain Homeowners or Dwelling Fire coverage from a private insurance company, they may qualify for coverage from the Hawaii Property Insurance Association (hpiainfo.com).
The Hawai'i Insurance Division publishes a range of insurance guides and premium comparison sheets for public review online at cca.hawaii.gov/ins/resources. Consumers can utilize these informational guides to review and compare sample premiums from insurance companies licensed in Hawai'i.
"We remind consumers to be careful of potential scams. Many scammers prey on a consumer's fear. Before doing business with an insurance agent or company, consumers should verify that they are an authorized and licensed insurance broker," said Insurance Commissioner Gordon I. Ito.
Insurance licensee lookup and more information from the Hawaii Insurance Division is available online at https://cca.hawaii.gov/ins/.
The Hawaii Insurance Division is available to assist the public with questions by phone and email at (808) 586-2790 or [email protected].
# # #
The Hawaiʻi Insurance Division regulates the Hawaiʻi insurance industry, issues licenses; examines the fiscal condition of Hawaiʻi-based companies; reviews rate and policy filings; and investigates insurance-related complaints.
Media Contact:
William Nhieu
Communications Officer
Department of Commerce and Consumer Affairs
Email: [email protected]
Phone: (808) 586-7582