RICO Brochures
RICO brochures are for informational purposes only and not intended for the purposes of providing legal advice. Information provided is subject to change. Printed material can be made available for individuals with special needs in Braille, large print or audio tape. Submit requests to the RICO Complaints and Enforcement Officer at 586-2666. Feel free to view all of our brochures. Please note that you need Acrobat Reader to view these files.  Just click to download!
GENERAL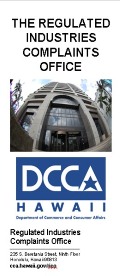 Before You Sign…Go Online/RICO's Top 10 Tips for Consumers (September 2014) (PDF)
FOR SENIORS
Beware of Fraud: What to say on the phone and at the door (PDF)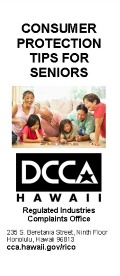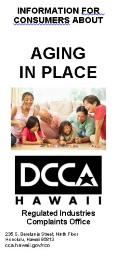 FOR LICENSEES
Information for Licensed Contractors About Bidding (PDF)
BEAUTY SHOPS, SALONS AND SPAS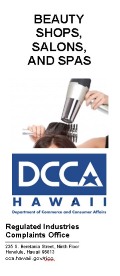 COLLECTION AGENCIES
Debt Collection Brochure (January 2014) (PDF)
FOR CONDOMINIUM OWNERS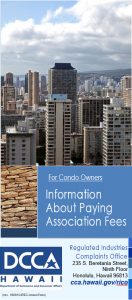 For additional information, use this link for more information about access to condominium records in Hawaii: GOT RECORDS?
CONTRACTORS, ELECTRICIANS AND PLUMBERS (HOME REPAIRS, RENOVATIONS, CONSTRUCTION)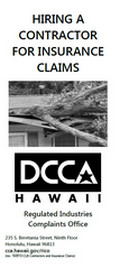 Information for Consumers About the Contractors Recovery Fund (PDF)
For additional information, use this link for more information about the importance of hiring a licensed contractor: Hire a Licensed Contractor Because
MASSAGE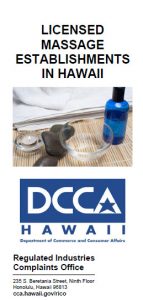 MOTOR VEHICLE REPAIRS
Automobile Repair Brochure (January 2014) (PDF)
MOTOR VEHICLE SALES AND HAWAII'S LEMON LAW
PLANNING AHEAD: INFORMATION FOR CONSUMERS ABOUT FUNERALS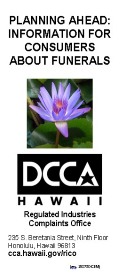 PRIVATE DETECTIVES AND GUARDS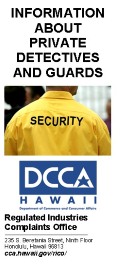 REAL ESTATE
Information for Owners of Rental
Properties (May 2014) (PDF)
TRAVEL AGENCIES, ACTIVITY DESKS, AND TIME SHARES
Travel Brochure (September 2014) (PDF)