Landlord – Tenant Information
Welcome to our Landlord-Tenant Information site. There are many resources for Landlord-Tenant information. You can call our Residential Landlord-Tenant Center, read our on-line brochures, or call "Consumer Dial."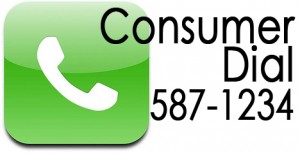 Protecting Tenants at Foreclosure Act of 2009 (PTFA)
Update: The PTFA expired on December 31, 2014.  Please contact the OCP's Residential Landlord-Tenant Center hotline if you are a tenant renting a home undergoing foreclosure:
Office of Consumer Protection Residential Landlord-Tenant Center (hotline)
586-2634 (from Oahu)
8:00 a.m. – 12 noon
Monday through Friday, except State holidays
From the neighbor islands (toll free):
974-4000, ext. 62634 (from the Big Island)
274-3141, ext. 62634 (from Kauai)
984-2400, ext. 62634 (from Maui)
1-800-468-4644, ext. 62634 (from Molokai & Lanai)
If a landlord and tenant are unable to resolve their disagreement(s), they may need legal assistance.  However, many times, parties are able to settle their disputes without the use of attorneys, and the added expense of time and resources.
Mediation may be an option.  Below, you will find a link to the Hawai'i State Judiciary – Self-Help – Landlord-Tenant Claims website that contains information on getting legal help, and mediation.  You can also click on the links below to learn more about mediation , also known as, "alternative dispute resolution," or to find a mediation center on your island.