Aloha from DCA!  The Division of Consumer Advocacy (DCA) protects and advances the interests of Hawaii's consumers of regulated public utilities and transportation services.  For more information about the Division and the work we do please read through an overview of services that we provide to the public.
The Division of Consumer Advocacy has launched its Facebook page! Please "Like" us on Facebook!
You can subscribe to the DCA's newsletter electronically by emailing "Newsletter - Subscribe" to dca@dcca.hawaii.gov. We also welcome your feedback and story ideas for future issues of Consumer Spotlight.  Just send an email to the same address.
WHAT'S NEW, HOT TOPICS & IMPORTANT DOCKETS
4/16/2014
The U.S. Department of Energy is holding eight public hearings at various locations throughout Hawai'i on the Hawai'i Clean Energy Draft Programmatic Environmental Impact Statement (PEIS) between May 12 and May 22, 2014. Each hearing will begin at 5:00 p.m. with an open house, followed by a 15 minute presentation, and the opportunity for oral comments. To find out more about the Hawaii Clean Energy PEIS, download the draft PEIS, and learn how to get involved, go to the Hawai'i Clean Energy PEIS Website.
---
3/11/2014
Hawaiian Electric Co. will be installing "smart meters" in six neighborhoods on Oahu as part of a test of its smart-grid progam. The smart meters will replace existing meters at no charge. To read more about this test program, the neighborhoods involved, and the installation schedule, see Hawaiian Electric's Smart Grid and Smart Meter Page.
---
3/10/2014
Mark your calendars! Dean Nishina of the Division of Consumer Advocacy will be speaking at WiRE's March 19 session on "Curtailment – Why are we spilling renewables and how is it getting better through collaboration?"
---
3/5/2014
Click the link to read the DCCA's March 2014 Ho'omalu article, Shedding a Light on Saving Energy.
---
2/26/2014
Hawaiian Electric states that, "[a]s of February 26, 2014, single-phase projects 10 kW or smaller on circuits with less than or equal to 120 percent of daytime minimum load (DML) (up from 100 percent) will NOT require an IRS. (Daytime minimum load refers to electricity demand from 9 a.m. to 5 p.m.)".  Click here to read more.
---
For prior notices and events, please visit our Archived Notices and Events page.
HOT TOPICS
HI Clean Energy Initiative
Learn more about the Hawaii Clean Energy Initiative (HCEI).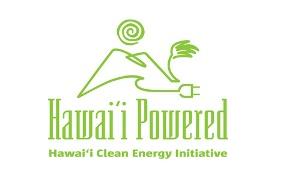 Image credit: http://energy.hawaii.gov/testbeds-initiatives/hcei Read more
VIDEOS
January 2014:  See Consumer Advocate, Jeff Ono, on Season 3, Episode 1 of Hawaii: The State of Clean Energy.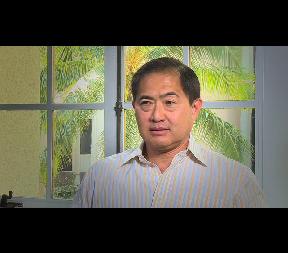 For more videos featuring the Consumer Advocate, Click Here.