DCCA Digital Literacy and Use Resources
Aloha and Welcome to
the DCCA Digital Literacy and Use Webpage
Through its Cable Television Division, DCCA supports activities and programs to increase the usage of broadband level telecommunications and to promote digital literacy and computer ownership across the State.
Computer and Internet knowledge and skills are essential to excel in today's work environment and to benefit from the multitude of government, health, education and social services available online. Broadband level telecommunication services allow residents across the State to fully access the many broadband applications, programs, and services, including telework applications, e‑learning programs, and online job, health, and government services.
Digital literacy materials are provided below as well as links that provide access to other helpful online digital literacy and telework resources.
Digital literacy is . . .
Digital literacy is the ability to find, evaluate, utilize, share, and create content using information technologies and the Internet.
---
DCCA Digital Literacy Resources
DCCA Digital Literacy Projects
Broadband Market Research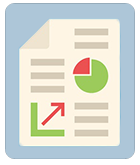 DCCA grant-funded market research was undertaken to understand how individuals and small business utilize broadband, gauge consumer awareness of uses and benefits of higher speed broadband, and to identify possible motivations or obstacles for adoption of higher speeds.
Report for Business Survey Findings (PDF)
Report for Residential Survey Findings (PDF)
Hawaiʻi Communities for a Lifetime
DCCA partnered with the University of Hawaii, College of Tropical Agriculture & Human Resources, Cooperative Extension Service to introduce a digital literacy component into its Hawaiʻi Communities for a Lifetime project.
Visit Hawaiʻi Communities for a Lifetime website
Hawaii State Public Library Mobile Netbook Loan Program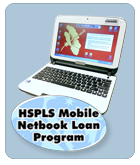 DCCA is partnering with the Hawaii State Public Library System (HSPLS) to support its efforts to increase digital literacy. This includes providing staff with digital literacy training curriculum and materials for the Library's Mobile Netbook Loan Program.
Check out HSPLS Mobile Netbook Loan Program
Other Digital Literacy Resources
Telework Resources
Broadband level telecommunications make telework, sometimes called telecommuting, an efficient and effective work option that may among other things:
Drive broadband demand that may in turn increase broadband availability and improve service;
Lessen traffic congestion and reduce greenhouse gas emissions;
Provide job flexibility to improve the quality of work-life of employees and to recruit and retain workers,

including experienced, post-retirement age workers,

 who require or desire flexible work conditions;
Decrease commute time, expense, and stress to improve quality of work-life for employees;
Increase job opportunities through workplace flexibility for specific populations that might not be able to work otherwise, such as persons with disabilities, new mothers, and persons responsible for dependent care;
Facilitate the efficient use of temporary, limited duty employees;
Increase use of new technologies and prepare essential employees to work from home to increase efficiency in responding to, and continuing operations during, emergencies; and
Reduce office and energy costs.
 Federal Resources
U.S. Office of Personnel Management (OPM)
U.S. General Services Administration (GSA)
U.S. Department of Labor (DOL)
  Other States' Resources